socbres
adventures in sociology
home
<![if !vml]>

<![endif]>
The International Criminal Court (ICC), governed by the Rome Statute, is the first permanent, treaty based, international criminal court established to help end impunity for the perpetrators of the most serious crimes of concern to the international community.
The ICC is an independent international organisation, and is not part of the United Nations system. Its seat is at The Hague in the Netherlands. Although the Court's expenses are funded primarily by States Parties, it also receives voluntary contributions from governments, international organisations, individuals, corporations and other entities.
http://www.icc-cpi.int/Menus/ICC/Home
<![if !vml]>

<![endif]>
STAND
STAND, the student-led division of the Genocide Intervention Network, envisions a world in which the international community protects civilians from genocidal violence. At its core, our mission is to empower individuals and communities with the tools to prevent and stop genocide.
<![if !vml]>

<![endif]>
Genocide Intervention Network
Established in 2005, Genocide Intervention Network is mobilizing the first permanent anti-genocide constituency committed to stopping the worst atrocities around the world. It includes a worldwide coalition of investors, a national fellowship of local leaders across the United States and over 1,000 student chapters at colleges and high schools. We focus on situations of genocide and mass atrocity, which we define as the systematic killing, severe torture or rape of civilians on a massive scale.
http://genocideintervention.net/
<![if !vml]>

<![endif]>
Making Sense of Sudan
Alex de Waal's (and others) blog
On the eve of the fifth anniversary of the signing of the Comprehensive Peace Agreement, and one year before the scheduled date of the referendum on unity or secession in southern Sudan, this blog is renamed "Making Sense of Sudan." This reflects both the way in which the center of gravity of Sudan's problems has shifted to the CPA rather than Darfur, and the fact that the Darfur crisis was, all along, the Sudanese national crisis as manifest in Darfur.
<![if !vml]>

<![endif]>
Save Darfur
Around the country and across the globe, the Save Darfur Coalition is inspiring action, raising awareness and speaking truth to power on behalf of the people of Darfur. Working with world leaders, we are demanding an end to the genocide, and our efforts are getting results.
The key to our success is the millions of everyday citizens who have joined our movement. With you and other committed activists by our side, we will end the genocide.
<![if !vml]>
<![endif]>
<![if !vml]><![endif]>
Genocide Watch
Genocide Watch exists to predict, prevent, stop, and punish genocide and other forms of mass murder. We seek to raise awareness and influence public policy concerning potential and actual genocide. Our purpose is to build an international movement to prevent and stop genocide.
<![if !vml]>

<![endif]>
Genocide Studies Program, Yale University
Founded in January 1998, the Genocide Studies Program at Yale University's MacMillan Center for International and Area Studies conducts research, seminars and conferences on comparative, interdisciplinary, and policy issues relating to the phenomenon of genocide, and has provided training to researchers from afflicted regions, including Cambodia, Rwanda, and East Timor. The GSP also maintains research projects on those catastrophes, on the Nazi Holocaust, the genocides in Bosnia and Darfur, and on colonial and indigenous genocides. The Program is an affiliate of the Yale Institute for Biospheric Studies and is sponsored by the Orville H. Schell, Jr. Center for International Human Rights at Yale Law School.
http://www.yale.edu/gsp/index.html
<![if !vml]>

<![endif]>
The Enough Project
The Enough Project is helping to build a permanent constituency to prevent genocide and crimes against humanity. Too often, the United States and the larger international community have taken a wait-and-see approach to crimes against humanity. This is unconscionable.
Genocide and war crimes are not inevitable, and we at Enough want to create noise and action both to stop ongoing atrocities and to prevent their recurrence. Our mission is to help people from every walk of life understand the practical actions they can take to make a difference. Our strategy is to energize diverse communities – including students, religious groups, activists, business leaders, celebrities, and Diaspora networks – to ensure that their voices are heard on some of the most pressing foreign policy and moral challenges facing the world today.
<![if !vml]>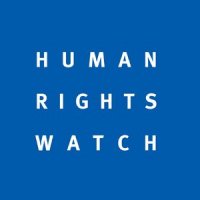 <![endif]>
Human Rights Watch is one of the world's leading independent organizations dedicated to defending and protecting human rights. By focusing international attention where human rights are violated, we give voice to the oppressed and hold oppressors accountable for their crimes. Our rigorous, objective investigations and strategic, targeted advocacy build intense pressure for action and raise the cost of human rights abuse. For 30 years, Human Rights Watch has worked tenaciously to lay the legal and moral groundwork for deep-rooted change and has fought to bring greater justice and security to people around the world.
<![if !vml]>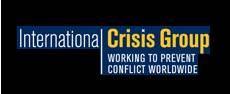 <![endif]>
 The International Crisis Group is now generally recognised as the world's leading independent, non-partisan, source of analysis and advice to governments, and intergovernmental bodies like the United Nations, European Union and World Bank, on the prevention and resolution of deadly conflict.